Welcome to Barrie Recycling and Waste Corp.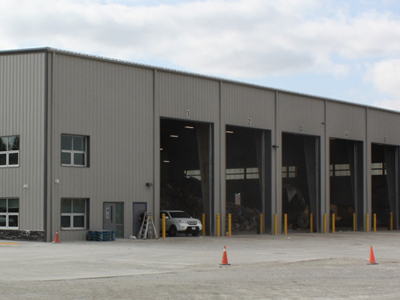 Recycling & Waste Transfer Site
We are open to the public, for commercial, industrial and residential clients. Drop off you waste & recycling items at our waste transfer site, conveniently located at 26 Ferndale Dr N in Barrie.
Roll-Off Bins
Order our Bins & we will deliver them right to your driveway. When you are done, just call us. We will pick it up. As simple as that! No mess. No stress. We provide roll-off bins in a variety of sizes in Barrie & areas 10, 12, 14, 20, 30 and 40 yards.
Commercial, Industrial and Residential
We provide commercial, industrial and residential customers with all the disposal services they need. Call Barrie Waste for reliable dump rental or waste disposal services. We recycle all non-hazardous waste at our facility.
Demolition
If you're currently overseeing an excavation or demolition project, we can provide demolition bin rentals & dumpster rentals that manage and control the debris. We have a large inventory of bins and dumpsters available to rent, ranging from 10 cubic yards to 40.
Barrie Waste Transfer Station / Recycling Center
Barrie Recycling And Waste Corp is a Canadian owned and operated family run business with over 12 years experience in the waste management, transport, recycling and customer service industry.
We operate a modern fleet of vehicles, provide bin rental services and offer you with a waste transfer site open 6 days a week to take care of your disposal needs.
We employ professional drivers, staff and certified maintenance crew. Our employees exhibit a strong commitment to workplace safety and the environment on a daily basis. Our commitment to great service, quality of work, customer satisfaction and continuous improvement in all that we do to exceed the standards of our customers is what makes us your #1 transfer site, bin rental and waste disposal company for the Barrie & surrounding area.
Contact the team of Barrie Recycling And Waste Corp. for your waste, recycling, disposal and bin rental needs! Visit our Contact Us page for more information.
Why Choose Us?
OPEN TO THE PUBLIC
NO LINES
EASY UNLOADING AREAS
GREAT PRICES
PROFESSIONAL STAFF
WIDE SELECTION OF BIN RENTALS AVAILABLE
COMPLETE SERVICE
RUSH BIN RENTAL SERVICE AVAILABLE
GOOD FOR SMALL OR BIG PROJECTS!